Speaking on the art of direction, Terry Gilliam said that the difference between Steven Spielberg and Stanley Kubrick is that while Spielberg gives you comforting answers, they're not very clever answers, whereas Kubrick gives you something you have to really think about. For Gilliam, Kubrick's work articulates a more recondite truth about humanity that doesn't patronise its audience with platitudes and banalities but instead celebrates ambiguity, complexity and rejects the comforting, media friendly sound byte.
Spielberg's work has its place of course and provides just as valid a form of entertainment as anything else. Sometimes "not very clever answers" are exactly what we need, but when those answers overreach their scope and are posited as a deep and inherent truth about life and offered as a maxim for how to live our lives, we risk conflating the truly profound for the pseudo profound. Inspirational culture is characterised by this conflation, telling us that the world is a lot simpler that is actually is.
This week there have been a series of 'inspirational' messages aimed at comforting students facing difficult exams. One of the central messages is that failing these exams doesn't matter and that what really counts is "dreaming big" or "going on adventures." Other messages advise students taking their SATS not to study over the weekend but instead "ride a scooter" or "eat Haribo and ice cream."
While well intentioned, these statements conceal some concerning messages. They give students comforting, easy answers to difficult questions and implicitly tell them that instead of confronting difficulties, and being OK with confronting difficulties, they should instead be entertained all the time and be unconcerned with consequences. These messages fetishise failure as a means of growing, but failure doesn't mean dismissing challenge and difficulty. Real failure means trying your very best at something and learning from the experience come what may, not "dreaming big" on a scooter all weekend.
Many inspirational messages not only patronise children with overly simple answers but also reveal a deep ignorance about the very real challenges many of them face. A lot of inspirational culture seems to come via highly successful individuals from wealthy backgrounds who fetishise their own failure with evangelical zeal, but failure is relative. What if you are from a second generation immigrant family with English as a second language? Is it in their best interest to eat Haribo and ice cream all weekend rather than giving themselves every opportunity of academic success? For many purveyors of failure, the consequences of flippantly failing the SAT exam as an adult and posting it on social media are on a different planet to the kind of consequences many kids from deprived backgrounds will face. Failure is relative and not all failure is good. I'm reminded of Donald Trump's "inspirational" message earlier this year claiming that things had "not been easy for him" and that his father had given him a "small loan" of a million dollars to help him get started.
And while we're on exams, a curious claim this week was that the SATs tests were were too "middle class" and "would have had no relevance to inner-city children or ones with no or little life skills." Are we to take from this then that we should only teach kids that which they are interested in or already know about? Isn't the point of education to broaden the minds of young people and introduce them to the vast expanse of human achievement and the natural world? Surely we want children to be intellectually curious, to have an ever expanding thirst for the best which has been thought and said, and to be exposed to a world beyond the limits of their time and space.
Failure has become the cri de cœur of the inspirational movement. A Princeton academic recently published a 'Failure CV' to wide acclaim which lists among them, a series of failed research funding proposals. However, rejections from doctorate programs at Harvard, Stanford and Cambridge are a world away from the prospect many children face if they fail key exams up to 16. All failure is not equal, and to propagate that is ill-judged, to celebrate it is irresponsible.
Inspirational culture implicitly tells the reader that they are too stupid to understand actual complexity and that they can do their thinking for them by summing up deep philosophical problems like failure in a pithy phrase or inspirational slogan on social media. We shouldn't patronise children with the facile platitudes of inspirational messages (many of which are merely cynical opportunism,) we should be honest with them about the consequences of failure, both good and bad. We should equip them with the bravery to accept irresolution, challenge and difficulty and not provide them with the simple answers of inspirational culture. Failure may be an option for some of us, but not for all of us and for some kids, the consequences are far greater than others.
In his 1958 magnum opus "Personal Knowledge,' Michael Polanyi defines 'tacit knowledge' as anything we know how to do but cannot explicitly explain how we do it, such as the complex set of skills needed to ride a bike or the instinctive ability to stay afloat in water. It is the ephemeral, elusive form of knowledge that resists classification or codification and that can only be gleaned through immersion in the experience itself. In most cases, it's not even something that can be expressed through language. As he so beautifully puts it, "we can know more than we can tell."
For Polanyi, explicit knowledge is hugely important in becoming proficient at anything but without the tacit dimension of knowing how to use and apply that knowledge, one can only arrive an an abstract and approximate appreciation of it:
"Textbooks of diagnostics teach the medical student the several symptoms of different diseases, but this knowledge is useless, unless the student has learnt to apply it at the bedside.  The identification of the species to which an animal or plant belongs, resembles the task of diagnosing a disease; it too can be learnt only by practicing it under a teacher's guidance."

M. Polanyi
Teaching a group of children (as opposed to adults) over an extended period of time is one of those highly specialised domains where tacit knowledge is perhaps more of a prerequisite than others. It involves a million subtle nuances that are often invisible to the untrained eye, and as Polanyi reminds us, are often invisible to the teacher themselves. Knowing what will work last period on a Friday, knowing how one particular student will respond to a particular kind of feedback, knowing how to phrase that question just right to a particular kind of class who are struggling, knowing when students need to read in silence or have an animated discussion, knowing how to pitch a tricky concept at just the right point in the term or knowing how to deal with a 12 year old who has recently been bereaved and still get them through the year are all forms of tacit knowledge that are difficult to truly understand unless experienced firsthand.
On top of that, knowing how to assimilate all those elements and navigate the demands of an ever changing curriculum, parental engagement, marking and assessment and the undulating rhythms of the school year are all forms of tacit knowledge that are difficult to even define by its very best practitioners, never mind codify and teach to someone else.
And yet it's difficult to think of another profession that is so dictated to by people without any of this knowledge. Surprisingly, some academics in education departments who train teachers are without any experience of teaching children themselves. Of course research and the kind of rarefied knowledge it creates is very useful to inform the teaching profession, indeed many of the developments in cognitive psychology for example are yielding many highly applicable findings in terms of the science of learning, but to directly train teachers about the day to day complexities of children in a classroom without any experience of those complexities is another story. It's like someone doing just a driving theory test but then never actually learning to drive themselves yet becoming an instructor and telling people how to drive based on a theory of driving.
Beyond teacher training, there are now an increasing number of voices advising teachers how to teach who have little or no experience of teaching children. Some education consultants are paid significantly more than the teachers they are training and yet do so without any tacit knowledge of the classroom other than their own as a pupil decades ago. Encircling education is a humming industry of corporate enterprise insisting for example, that there is a mental health crisis in our schools that urgently needs costly intervention, that kids need to be taught only that which they are interested in or that business leaders should determine what's on the curriculum as opposed to schools.
Indeed one of the main growth areas of education consultancy is the nebulous techno-world of 21st century entrepreneurialism. Now there are very good reasons why technology can and should be adopted into classroom practice but we need actual teachers with tacit knowledge of the classroom to explore this, not someone who simply brands themselves an 'edupreneur,' 'disruptor,' 'thought leader' or whose only qualification for standing in front of teachers seems to be merely having done a TEDx talk. (It would seem trite surely, for someone with no experience whatsoever in the operating theatre to come into hospitals and lecture qualified surgeons on how to perform "21st century surgery" for example.)
There are of course many instances in which schools can benefit from wider perspectives and experiences that are just as valid forms of tacit knowledge in themselves. In terms of school governance and policy for example, there is a lot to be learned from wider experience. After all, teachers do not have the kinds of tacit knowledge needed to run large scale operations or nationwide initiatives, but in terms of what happens in the classroom, approaching it purely from a speculative, theoretical perspective can be dangerously misleading. As Daisy Christodolou has pointed out, a lack of tacit knowledge can represent real problems in the area of assessment.
There is a lot of talk of teachers "claiming their profession," but if teachers are to become truly empowered and take control of their own practice then they need to form more robust networks to share their tacit knowledge in meaningful ways that directly improve student outcomes and their own professional development, and that have the collective authority to contest bogus assertions and to evaluate and assimilate other useful forms of knowledge, both explicit and tacit.
There is of course also a wider debate about what constitutes a "teacher" but directly experiencing the many failures and hard-won successes of teaching children (as opposed to adults) in the classroom and being a stable part of their lives and a wider school community over many years is a rare form of knowledge that's too often undervalued. In the end, this hard earned tacit knowledge becomes very much a lived experience for teachers, and one that is in some ways, "based on a knowledge which we cannot tell."
I shall suggest, on the contrary, that all communication relies, to a noticeable extent on evoking knowledge that we cannot tell, and that all our knowledge of mental processes, like feelings or conscious intellectual activities, is based on a knowledge which we cannot tell.

M. Polanyi
---
Polanyi, M, (1958) Personal Knowledge: Towards a Post-Critical Philosophy. University of Chicago Press.
Polanyi, Michael. "The Tacit Dimension". Doubleday & Co, 1966. Reprinted Peter Smith, Gloucester, Mass, 1983. Chapter 1: "Tacit Knowing".
On the 3rd May 2015, Chelsea won the Premier League title with three games to spare. For manager Jose Mourinho, it was his 21st trophy, marking him out as the most decorated manager in recent club football history. In August he was rewarded with a multi-million pound contract that would see him at the club until 2019. By December he was sacked.
The club had inexplicably nosedived in the new season with reports of "palpable discord" in the dressing room exacerbated by his public admonishment and subsequent ostracism of team doctor and well respected member of the group, Eva Carnerio. One of the major questions that emerged from Mourinho's "annus horribilis" is how did a group of players who won the league at a canter a matter of months ago, capitulate in such a dramatic fashion?
In direct contrast to this, in 2016 we witnessed possibly the greatest sporting phenomenon in English football history with Leicester City winning the Premier League, a feat made all the more remarkable by the fact that at the same time the previous year they were bottom of the league and fighting for their lives to even stay in it. The difference appears to be their new manager, the genial Claudio Ranieri who has elevated a disparate band of largely unknown players to the pinnacle of football history within less than a year by fostering an indomitable team spirit that has seen each and every player performing well beyond their limits.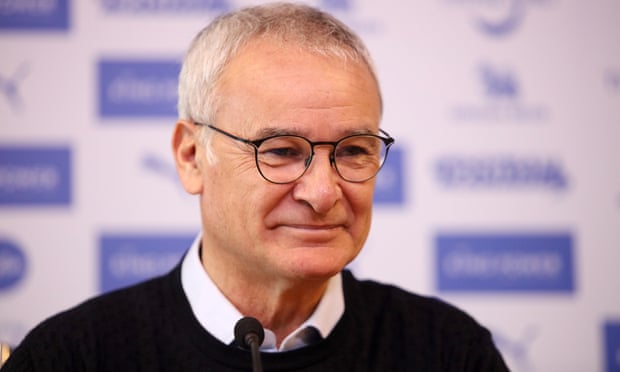 Great teachers have much in common with great coaches. They have a vertiginous knowledge of their field with an infectious passion for it, and they can communicate that passion clearly and in ways that inspire. They have an unquestionable authority, the total respect of the players in their charge and crucially, they can engender trust and belief in their team to the extent that they will walk through walls for them. Conversely, if that relationship breaks down, players can be shadows of their former selves; aimless, lacking in confidence and self-belief and playing 'within themselves.'
Anyone working in education has experienced this same dynamic, either themselves as students through a teacher who ignited a passion for the subject they went on to study, or through witnessing that colleague who unfailingly seems to get the best out of even the most resistant of students. I'm not talking about teachers who are well liked and who allow students to "define their own learning" (often described as a "legend") but teachers who set high expectations, command genuine respect and trust, who model the kind of behaviour they expect, who have the authority to create a scholarly space that allows kids to really achieve, who have the ability to make students believe they are better than they ever thought they could be, and who can transmit their own obsession for their subject into a lifelong appreciation of it from their students.
Yet this element is rarely mentioned in education research. Possibly because there is no effective way of measuring such a thing and possibly because it is the elephant in the room that many simply don't want to face. The uncomfortable truth is that without the respect and trust of their students, a teacher will often be ineffective no matter how many interventions they try or how many leadership training courses they are sent on.
One of the many blind spots in education research is that it often doesn't take into account the context in which an particular approach occurs, which makes comparing 'like for like' extremely problematic and which has resulted in widely differing interpretations of what works.
However, despite the fact there is often very little consensus in education research, one area in which there is almost unanimous agreement is in feedback as the most effective agent of learning. For Dylan Wiliam, in order for this approach to function properly, context is all important and a healthy relationship between teacher and pupil is paramount:
"In the end, it all comes down to the relationship between the teacher and the student. To give effective feedback, the teacher needs to know the student—to understand what feedback the student needs right now. And to receive feedback in a meaningful way, the student needs to trust the teacher—to believe that the teacher knows what he or she is talking about and has the student's best interests at heart. Without this trust, the student is unlikely to invest the time and effort needed to absorb and use the feedback."
There isn't a lot of research in this area but one interesting (yet somewhat disturbing) study conducted by Hunter Gehlbach from Harvard in which researchers tried to improve teacher/student relationships by showing areas where they had something in common, has yielded some intriguing results:
"For the experiment he had in mind, Hunter and his team created a survey for students and teachers of a ninth-grade class. The researchers then selectively shared examples from the survey results with teachers and students to show them that they had things in common. When Hunter examined the test scores of students who had been induced to see that they had things in common with their teachers, he found something astonishing: students — especially minorities — suddenly started to perform better in class."
This study is yet to be replicated and there are many problematic aspects of it, but it does perhaps signal a new avenue of enquiry that moves away from focussing on disembodied education interventions and instead focuses on the context in which those interventions take place. If a teacher doesn't have authority and the respect of his students, does it matter what approach they take?
It's not a teacher's job to be liked or popular, but it is their job to ensure students can achieve their potential and ideally, open their minds up to wonders of Shakespeare, Newtonian Physics or Minoan civilisation. If the strength of the relationship between teacher and pupil is the determining factor in how well students engage with their subject then maybe we need to talk about this rather than focussing on a set of 'what works' interventions that no matter how well evidenced, won't work if the teacher has 'lost the dressing room.'
Further reading:
Dylan Wiliam The Secret of Effective Feedback
In The Classroom, Common Ground Can Transform GPAs